This morning I was thinking about the "Unique Selling Point" (USP) of Bulldog Accounting and veered into googling The Apprentice. Having found myself getting increasingly angry at the idiocy of the handful of fame-hungry nitwits who make it through the selection process, its been a few seasons since I got into the show (though I suspect not much has changed.) I always enjoyed the interview round where Sugar's rottweilers gleefully tore apart the carefully constructed tissue of half-truths and bluster that comprised the background of the weaker candidates. Happy days.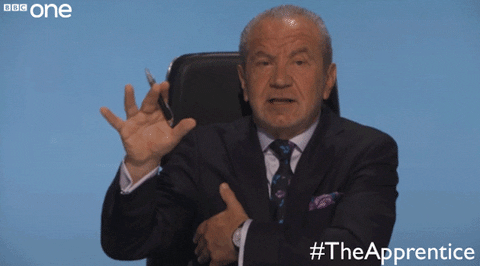 I'm a fairly robust interviewee myself (I've been told I "take no prisoners") but I've never really got the hang of trumpet blowing. This makes marketing somewhat of a challenge and something I've been reflecting on a lot. Over the past few months I have very much been enjoying talking to people about their businesses - and bulldogs - and this seems to be bringing clients on board naturally. All very exciting stuff but I still want a USP! Here is my first attempt to define why I think Bulldog Accounting is a little bit special:
We are interesting. I'm conscious that the name "Bulldog Accounting" is a little bit out there. Most practices I encounter make use of significant initials or surnames. My mother, for one, was slightly aghast that I'd settled on something so informal which immediately alienates a number of potential clients - namely those who don't dote on dogs. On the other hand, I've had very nice approaches from people who are immediately interested in me because of the name. Is there really a bulldog? (Yes.) That sort of thing. I am not a stereotypical accountant. I am brightly coloured, a bit boisterous and a closet philosophy graduate. People at networking meetings are often surprised about how positive and happy I am about being an accountant and I think that comes through in how I deal with my clients.
We are small. At the moment, its just me (and Esme, but she's not so good with spreadsheets). This means if you meet me, trust me and choose me to support your business, you will get through to me, personally, every time. Its a little thing, but I've met a number of people who met an accountant they really liked whilst networking, signed up, then actually ended up dealing with someone else.
We want to be part of your business. I will work for you. Being your accountant is not a box-ticking exercise for me: I want to  improve how your business operates, how efficient you are and how much your staff understand. Obviously I will do all the statutory stuff but I will also be a Finance Director for your business as and when you need it.
I'm still getting to grips with this stuff so watch this space!
Please reload